When you are using a Twitter account, you see that many people follow you and comment on your post, but sometimes it seems that the followers who don't like your post or comment on the post are like, who occupy space without any reason. So you can un-follow them and create the space for the people who want to comment on your post and want to like and share the post because on the account, up to 2000 people can connect with you. Here are some Twitter un-follow tools/ apps that help you.
Twitter Un-Follow 7 Best Apps Are:
SocialOopmph
Crowdfire
Who unfollowed me
Manager flitter
Unfollower stats
Tweet
Statusbrew
These are some apps that help you to unfollow people or groups. Let us discuss them in brief:
1.SocialOopmph:
This is the most popular unfollow tool. You can also use the free version of it, but it has limited options for use. That's why for using all the features, you have to purchase all the features for the given amount. The tool can track the Hashtag, manage multiple accounts, and more option. You can also use its professional version by purchasing.
2.Crowdfire:
When a post on Twitter and many people like your post, and then start to follow you. But there are also many people whom you follow, but they don't follow you back. You can optimize them in one place with the help of the unfollow Twitter tool crowd fire. You can discover trending topics, hashtags, and profiles that attract many people to your post very easily. The best thing about this is using it through your iPhone, Ipad, computer, or laptop device.
3.Who unfollowed me:
The free Twitter unfollow tool Who Unfollowed Me is just not showing you who unfollow you but also shows you who locked your account on Twitter. This is an amazing tool for use. The Who Unfollowed Me is available on the internet for free and paid for both versions. It also shows you the Unfollow list of the people who mean the people who unfollowed you and new followers suggest you and show in a list. That makes it a more amazing and interesting tool to use.
4.Manager flitter:
You can manage analytical features, scheduled tweets for different time zones. Also, you can manage two or more Twitter accounts with the help of manage flitter. This tool is available for free and paid for both versions. You can use which one of them you like and use the paid version to use all the new features. This tool helps you to show the unfollow people. You can also use it for your business purpose. This is the most powerful tool to use for Twitter.
5.Unfollower Stats:
The unfollow tool twitter because is straightforward to use for your Twitter account. You can use it very easily. With the unfollower stats, you can access the information about the people who block you or do not follow you back on the Twitter account. This tool shows you the changes daily, which are made in your unfollow list or follow list. Using this tool, you have to log in to your Twitter account, and it can automatically start to collect information about your followers and unfollower.
6.Tweepi: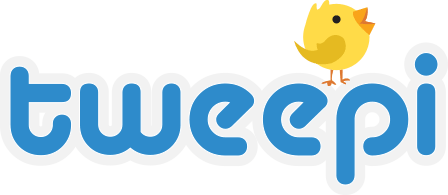 The sweep is the best tool to use because it shows you the list that shows you the inactive accounts or the people who did not follow you back. You can remove them easily from your list if you don't want to follow them anymore. This web-based social media tool helps you discover the users who want to follow you, and like your post on Twitter. You can use its free version. The Platinum and silver package is also available to use on the internet if you want to use its advanced features. It is also easy to access different accounts on Twitter. That makes it more amazing and creative.
7.Statusbrew:
Statusbrew is a powerful social media tool. This tool does not just help you to manage your Twitter account but also you can access your Facebook, Instagram, and LinkedIn accounts from the one place that means from the statusbrew. It makes it easy to mention comments, easy to respond, and the other social media features to use. The free version of the app is not available. You have to purchase it for use. The paid package is started from $25 per month, and you can use its most wanted features that are very useful for you.
Now, it depends on you which tool you can use for your Twitter account.